2021 Christmas Ornament Is Now Available
Actual Size: 2-1/2" x 2-1/2"
WFD Engine 10 Patch
In 1908 fire protection for Downtown consisted of two apparatus, Chemical Engine #1 and a separate hose wagon. They originally operated out of Leavenworth Street before moving to Field Street when the current fire headquarters was built in 1916. With the purchase of a new American LaFrance triple combination (hose, water and pump) in 1928, the two-piece company became Engine 10.
Due to its downtown location, Engine 10 was affectionally known as the "Chasers" because they supported several surrounding companies in addition to responding within their first due area. Engine 10 disbanded on July 1, 2009.
You pay purchase ornaments from previous years by clicking here
| | | |
| --- | --- | --- |
| Welcome | | You are not currently logged in. |
| | | |
| --- | --- | --- |
| | | |
| | | |
| | | |
October is Breast Cancer Awareness Month...
Waterbury's Bravest will be wearing their share of pink! Each year our members don the pink shirts to help raise money for Saint Mary's Hospital Foundations Early Detection Program. Help us help them by purchasing a pink fire department T shirt.
T Shirts are $20 and they are available now at the locations below
Men's, Women's (v-neck), and Youth sizes available.
They can be purchased at the following locations:

Waterbury? Fire Station 2
519 East Main Street
Brass City Barber and Salon
451 Meriden Road
Waterbury
(203)579-9124
Remember to get checked. And thank you for your support.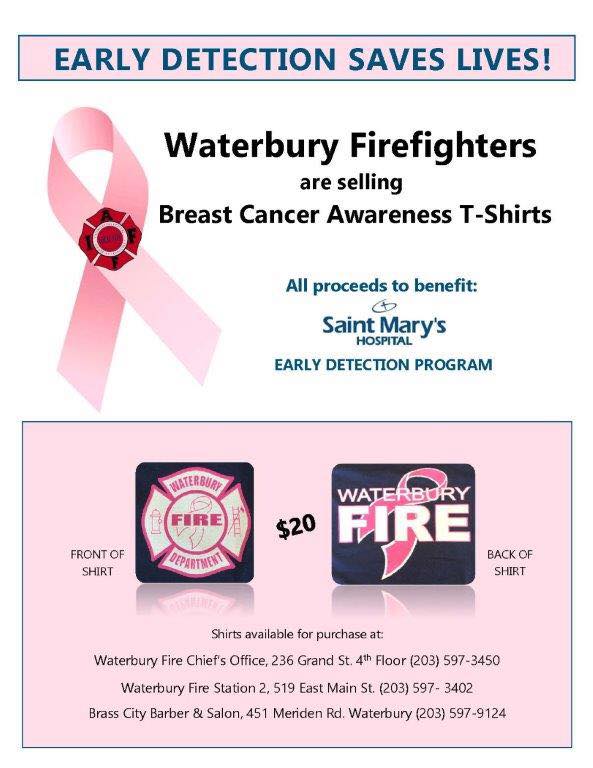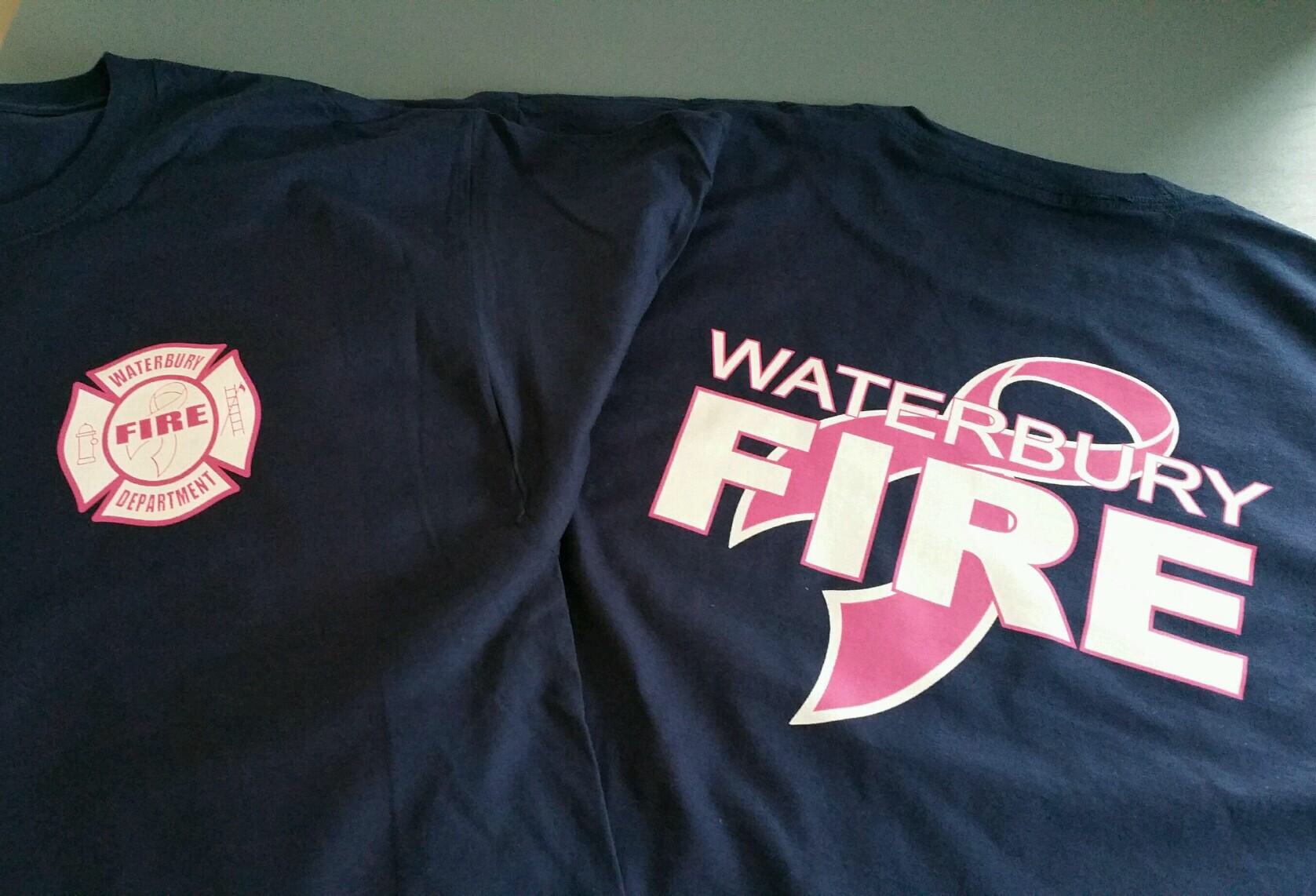 In recognition of Breast cancer awareness month, the Waterbury Fire Deparment has gone pink. Throughout the month of October, firefighters have replaced their standard issue shirts and will instead be wearing pink t-shirts in an effort to raise awareness for the importance of screening and early detection of breast cancer.
The IAFF Financial Services Corporation, through Liberty Mutual Insurance is offering IAFF members and Retirees discounts on Home and Auto Insurance. Our local representative is Tammy Liscomb.
Here is her info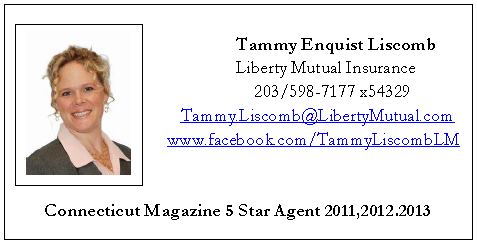 Organize Today!

Looking for more information on Organizing your workplace?
Click Here