2018 Christmas Ornament
The 2018 Christmas Ornament is now available. This year we are featuring the patch for Station 2.
Get yours today by clicking here
Happy Holidays From the Waterbury Fire Department Family to Yours

Help us improve the lives of Children from Connecticut and around the World who have survived life-altering burn injuries by purchasing the 12th Annual WFD Christmas Ornament.

These Handcrafted Solid Pewter Ornaments will provide holiday enjoyment to your family for generations to come.

All Proceeds from the sale of these Ornaments benefit the Connecticut Children's Burn Camp.

Order today as quantities are limited!

Questions about your order? email us

Order online today or get them locally from:

Jim Santa Lucia - Rescue "D" Shift

Waterbury Firefighter's Credit Union

Chief's Office (Mari)

WFD Station #2 Patch - Ornament #16 - 2018

WFD Station #2 Patch

It is tradition for fire companies or stations to create custom patches that represent their unique characteristics. These patches are a way for the fire service to promote company pride.

This patch was designed in the early 1990s and represents the companies housed at Station 2 at that time; Engine 2, Truck 3 and Battalion 2. While Engine 2 and Truck 3 continue to operate there, Battalion 2 relocated to Station 7. The Latin "Salus-Populi-Supreme-Lex" means "Safety of the Citizens is the Highest Law."

2018 - Ornament #16
| | | |
| --- | --- | --- |
| Welcome | | You are not currently logged in. |
| | | |
| --- | --- | --- |
| | | |
| | | |
| | | |
October is Breast Cancer Awareness Month...
Waterbury's Bravest will be wearing their share of pink! Each year our members don the pink shirts to help raise money for Saint Mary's Hospital Foundations Early Detection Program. Help us help them by purchasing a pink fire department T shirt.
T Shirts are $20 and they are available now at the locations below
Men's, Women's (v-neck), and Youth sizes available.
They can be purchased at the following locations:

Waterbury? Fire Station 2
519 East Main Street
Brass City Barber and Salon
451 Meriden Road
Waterbury
(203)579-9124
Remember to get checked. And thank you for your support.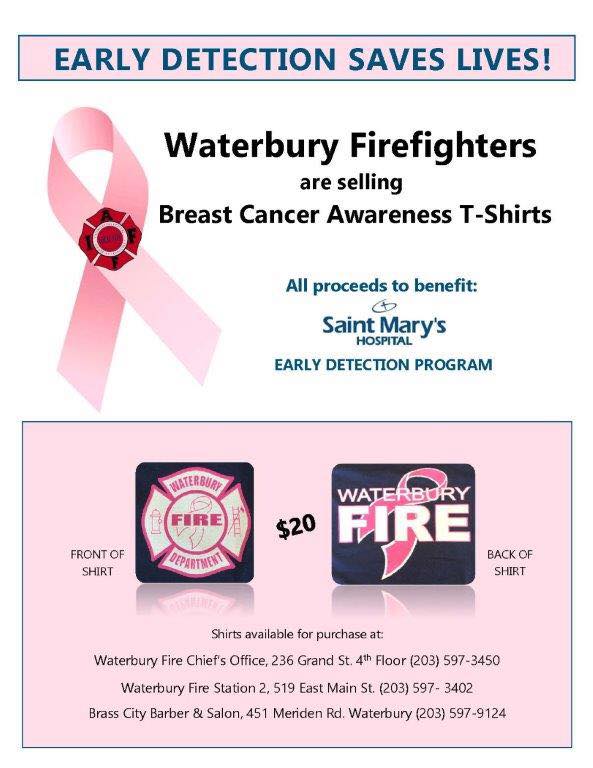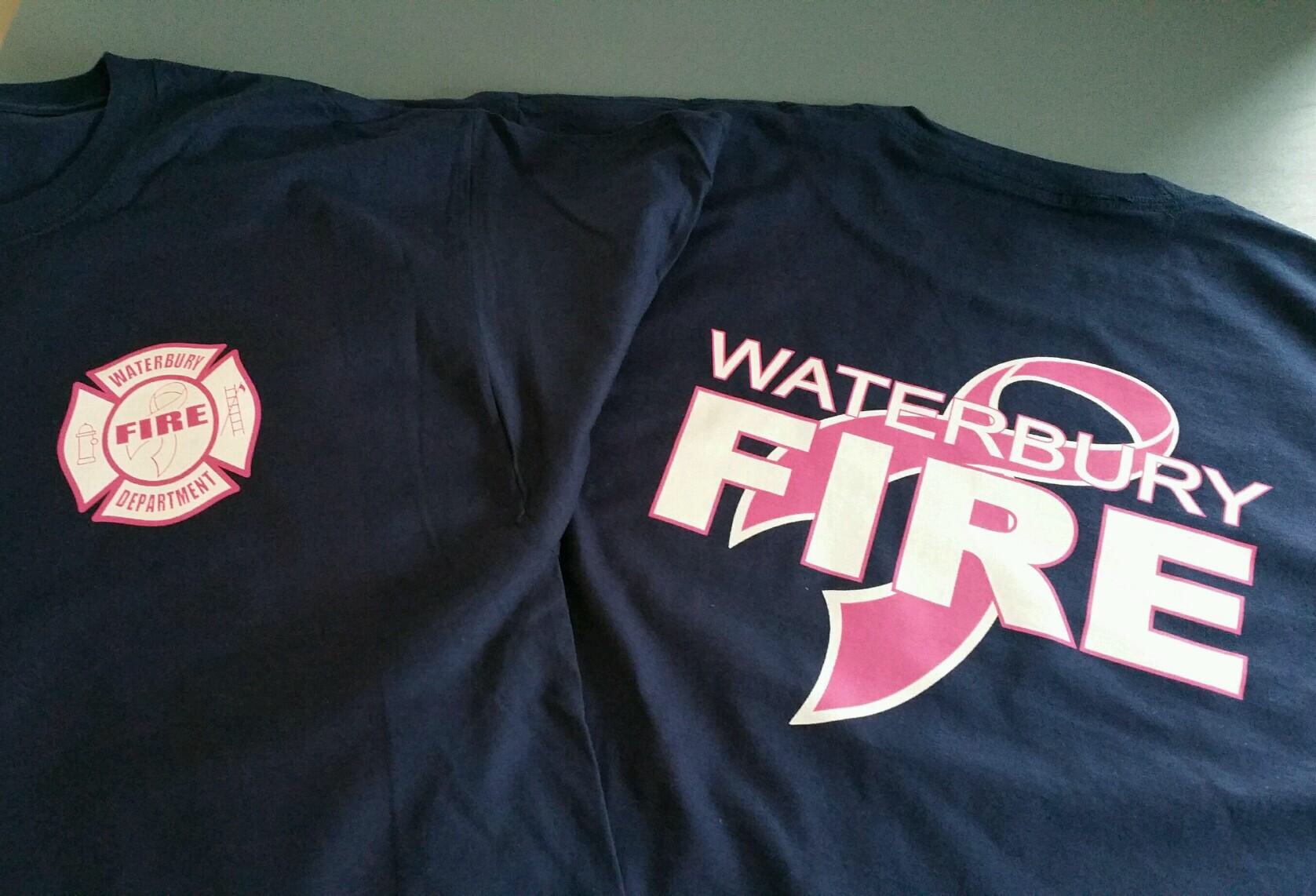 In recognition of Breast cancer awareness month, the Waterbury Fire Deparment has gone pink. Throughout the month of October, firefighters have replaced their standard issue shirts and will instead be wearing pink t-shirts in an effort to raise awareness for the importance of screening and early detection of breast cancer.
The IAFF Financial Services Corporation, through Liberty Mutual Insurance is offering IAFF members and Retirees discounts on Home and Auto Insurance. Our local representative is Tammy Liscomb.
Here is her info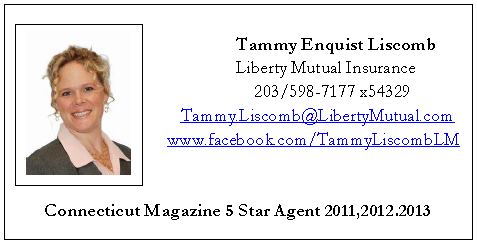 Organize Today!

Looking for more information on Organizing your workplace?
Click Here