The 2020 Christmas Ornament is now available to purchase.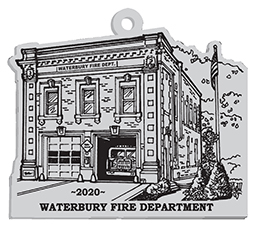 WFD Station 8
Construction on Station 8 began in 1919 and was completed Sept 2, 1920 at a total cost of 38,037. The project was commissioned by Mayor H. Sandland, a former volunteer with Citizens Engine No. 2. It was designed by architect Joseph T. Smith who also designed Station 3.
It originally housed an American LaFrance triple combination motorized pumper purchased in 1919 for $11,850. The original officers were Captain Joseph H. Bagley and Lt. Frank J. Finn as there were only two shifts at the time.